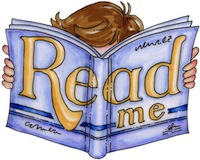 To mark International Book Day on Thursday March 6th there will be a second hand book sale in the library from the 4th March. All books will be sold for €2 and the proceeds will go to St. Michael's House, a charity that supports children and adults with intellectual disabilities.
If you would like to support this fund raising initiative please bring in books which you think would be of interest to your classmates or colleagues anytime from now until 6th March. They should be in perfect or almost perfect condition and can be left in the library.
We look forward to your generous donations and if you have any queries, Ms O'Grady would be very happy to answer them.