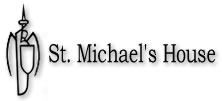 Book Sale
There will be a book sale in the library from 2nd-9th March in aid of St. Michael's House.
To support this worthy cause we would appreciate if you could donate any books you can. Books can be left in the library each morning from 8am. Please ensure the books are in excellent condition!
Thanks for your support.