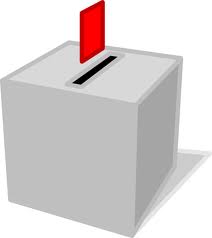 Student Council Elections will take place on Friday Sept 16th.
Four students will be elected from 3rd year and three from 4th 5th and 6th year as one representative from each of these years will stay on from last year.
Nomination forms are available from R10 and must be submitted by Tues 13th at 1.00p.m
The following students have been nominated for The Student Council.
3rd Year (4 to be elected)
Sophie Behan
Isabel Brown
Niamh Byrne
Laura Cowley
Alix Hughes
Isabelle Flanagan
Hannah Grouse
Aisling McCann
Anna Mulligan
Beth O' Brien
Caoimhe O'Brien
Eimear O'Donohoe
Sorcha O'Rourke
Elma Seaver
Ciara Ward
Marianna Watchorn
Eleanor Windle
4th Year (3 to be elected) Jenny Kennedy being the 4th representative
Rebecca Byrne
Sophie Davies
Lucy Dwyer
Aisling McIvor
Maria McGuiness
Aifric Ní Mhórain-James
5th Year (3 to be elected) Susan Gough being the 4th representative
Millie Barnes
Isabelle Conway
Stephanie Culliton
Amelia Harvey
Alex Hernan
Hannah McErlean
Fiona McLoughlin
Sadhbh McLoughlin
Luise O'Dwyer
Anna Whitaker
 6th Year
Louise Burke
Sarah Merriman
As there are only two nominations in 6th year these two girls are elected to represent the year along with the Head Girl Dervilla McCann and Emma O'Brien who was elected to stay on the council from last year.