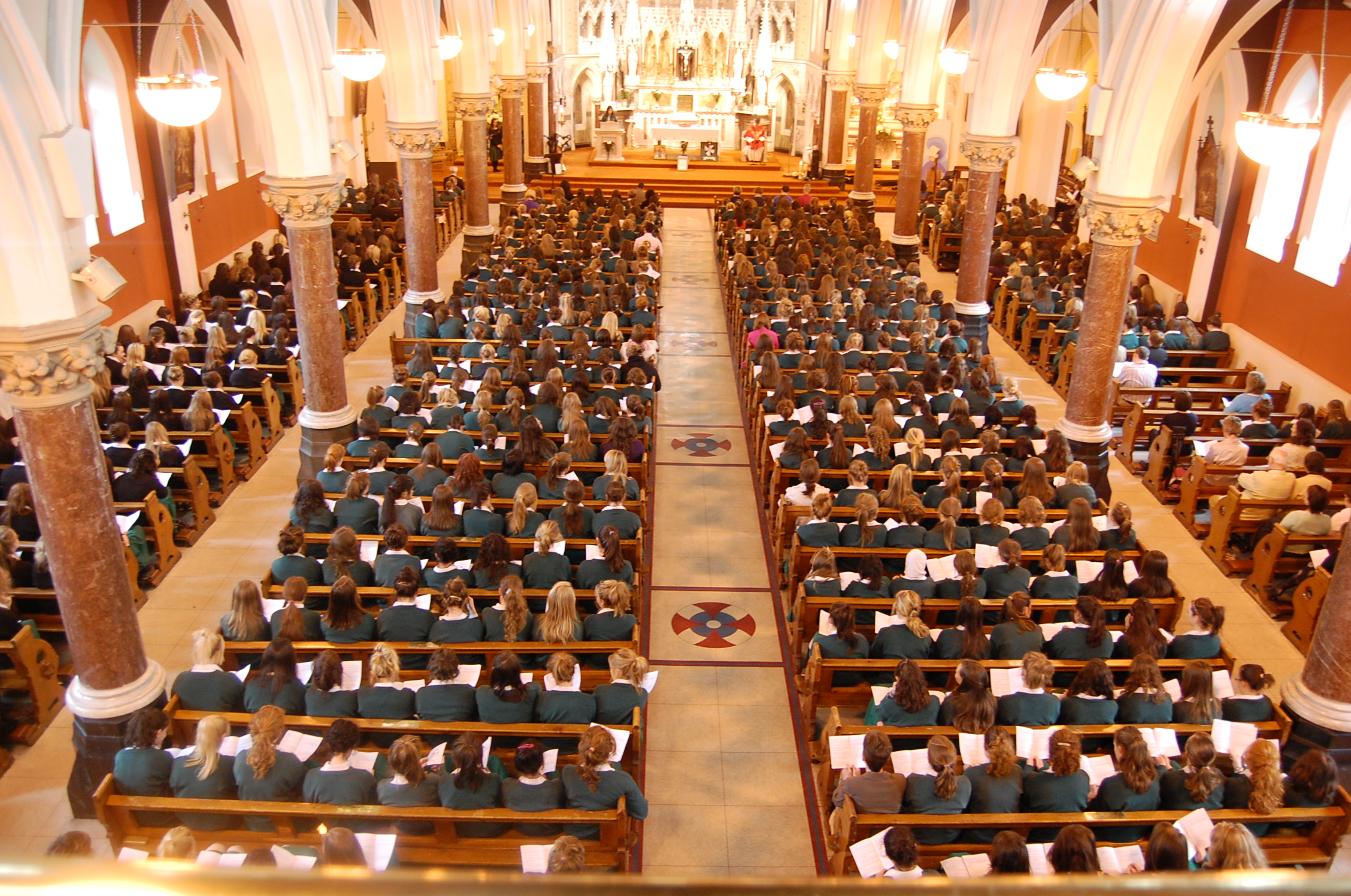 Liturgies are a very important aspect of school life in Muckross.
We hold a number of liturgies and services throughout the school year.
September- Opening of school year Mass, held in Donnybrook parish church.

November- We hold a special service for our dead

Christmas – We hold an advent ceremony where our first years light our advent wreath and reflect on it's significance. We have a prominent crib in the school foyer and hold Carol services during the school day and in the evening for parents. We also organise collections and hampers for St. Vincent de Paul.

Lent – we hold penetential services, distribution of ashes, etc
6th Year Graduation is also celebrated by having a Mass for the year group and their parents.

The Sacrament of Reconciliation is made available to each class during Advent or Lent.
Other:
We often hold other prayer services for special occasions/rememberance and each year the Transition year pupils mark Holocaust Memorial Day